EVENT内容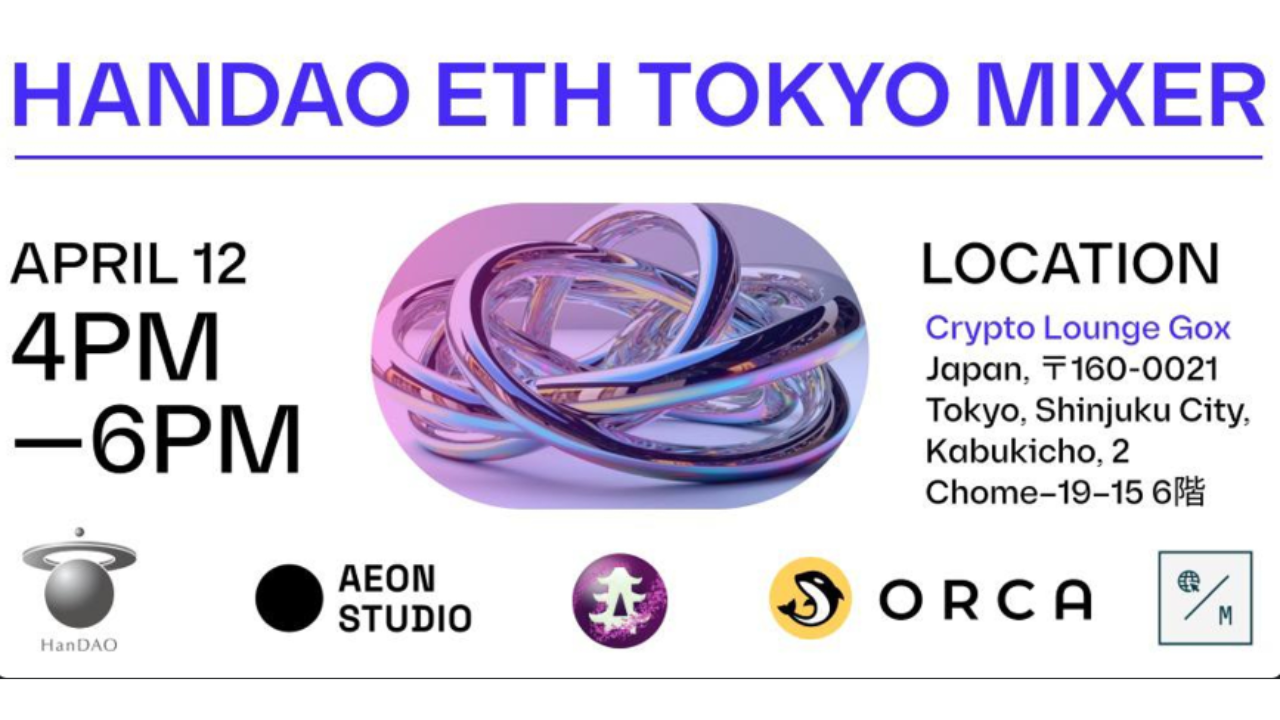 HanDAO ethTokyo Mixer
2023年4月12日 16:00~18:00 16:00~入場可
お知らせです!
2023年4月12日に、韓国初のDAOであるHanDAOが主催する特別イベントが、EthTokyoの再度イベント会場であるCrypto Lounge Goxで開催されます。HanDAOがカバーする、芸術、規制、ガバナンス、文化遺産サイトなどを含むDAOエコシステムについて、学びや交流ができる、特別に企画されたミキサーイベントです。トークもあるので、楽しい時間を過ごせます!
さらに、14日金曜日には、市内を一望できる素晴らしい景色のRooftop BarであるSOAKで、VIPアフターパーティーも行われます。
日本国内のDAOオペレーターや、国際的なDAO、HanDAOの参加者など、様々な人々とつながる絶好の機会です。ぜひご参加ください!
また、軽食が提供されます。


​Exciting news!
​Join HanDAO, Korea's first DAO, for our exclusive side event during EthTokyo on April 12, 2023 at Crypto Lounge Gox. HanDAO is hosting a specially curated mixer event of learning and networking exploring the DAO ecosystem spanning Art, Regulation, Governance, and Cultural Heritage Sites. We'll host talks on these areas and provide the rest of the evening for lounging!
​
​!!Exclusive!!
​Attendees will have access to the VIP afterparty on Friday the 14th at the Rooftop Bar, SOAK, with an amazing view of the city.
​Don't miss out on this opportunity to connect with local Japanese DAO operators, international DAOs, and HanDAO participants. See you there!
​Light refreshments will be served.
Location
Kabukichō, 2-chōme−19−15
Japan, 〒160-0021 Tokyo, Shinjuku City, Kabukichō, 2-chōme−19−15 てなむタウンビル
6th Floor